Recommended for Speakers and studio Monitors
Isolation Pads
Decouple Speakers, Subwoofers
Isolation Stands
s-Pods
Premium Isolation Feet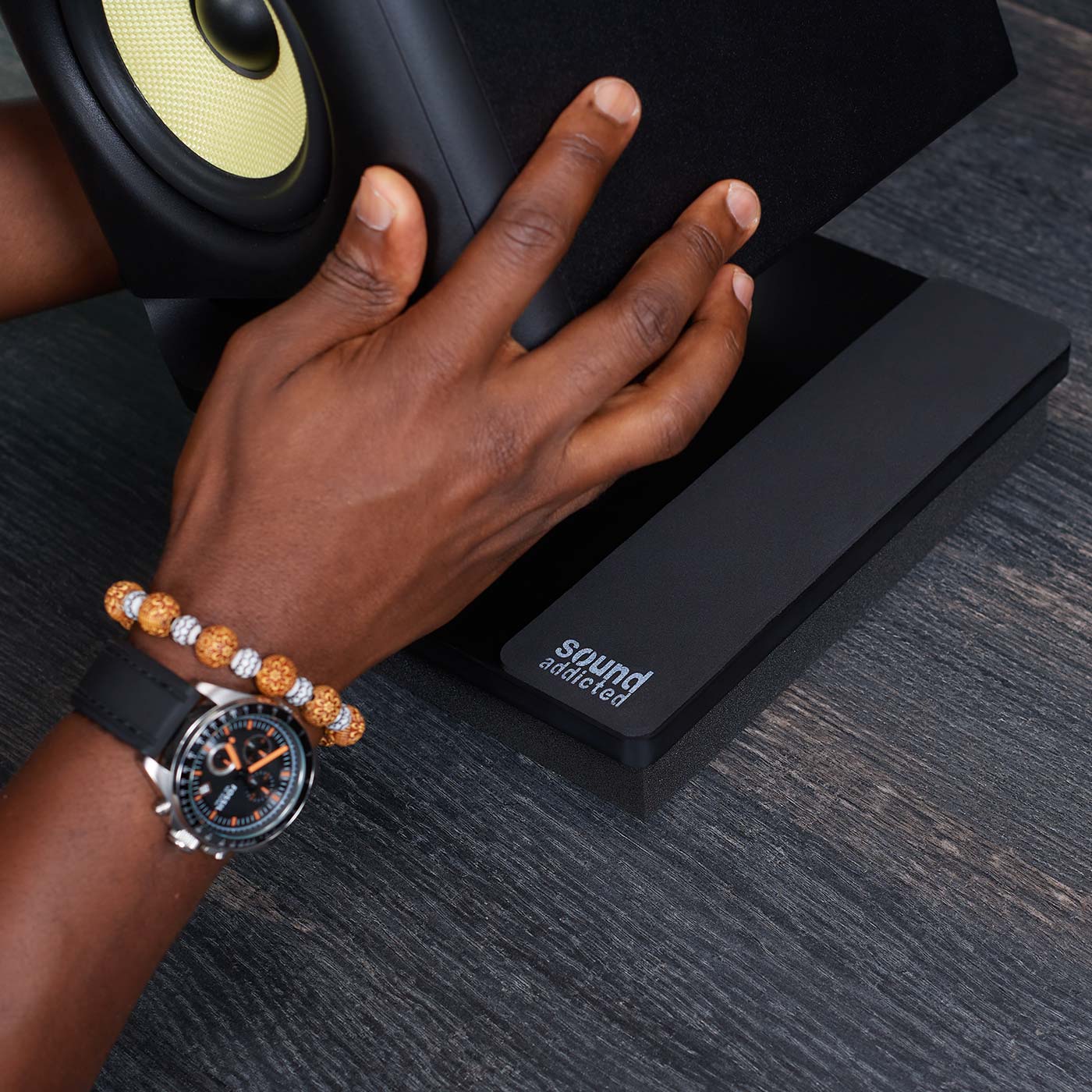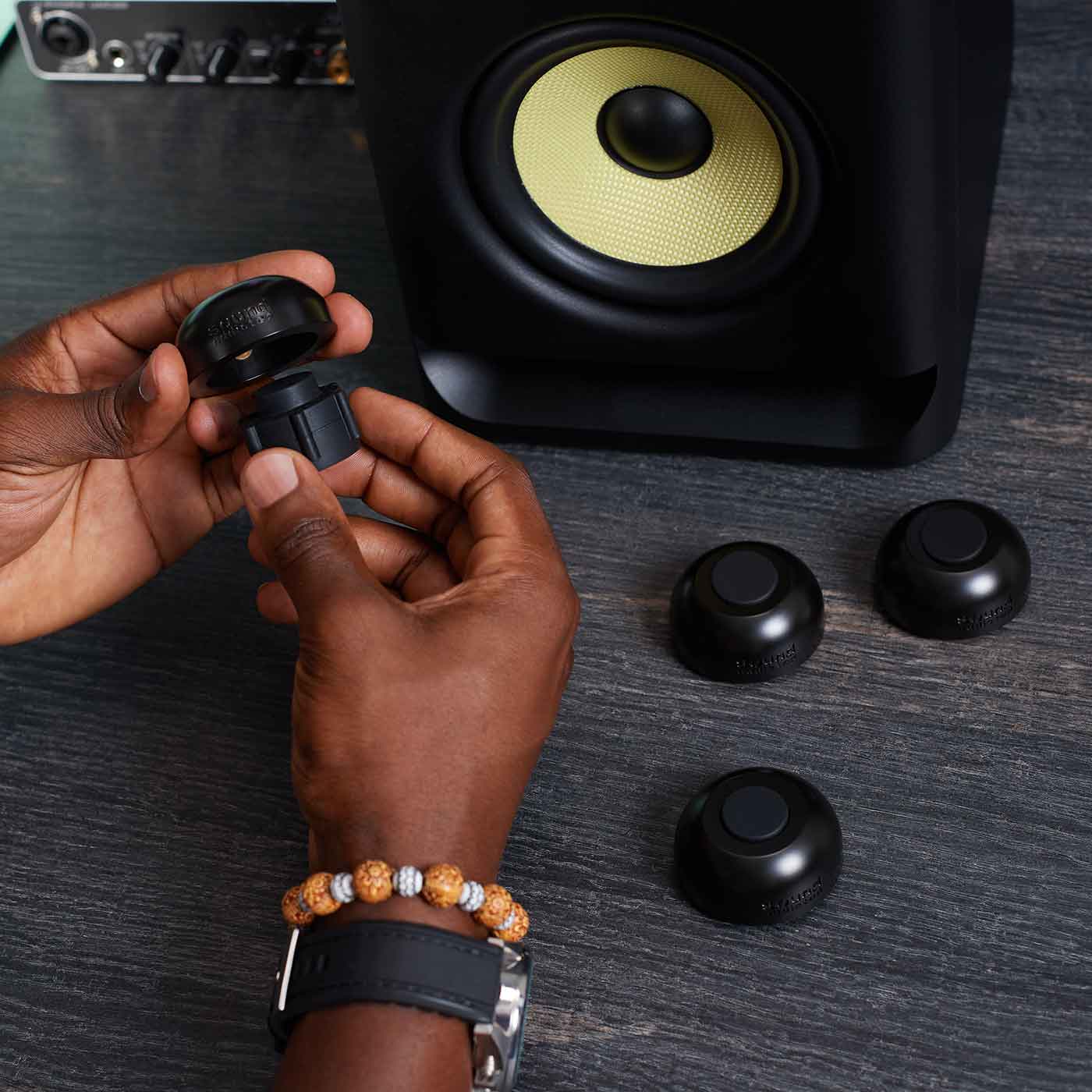 Premium Stand
The VibeBoss P5 is the essential platform compatible with all 5" monitor speakers (max 30lbs) and can improve your playback by isolating your speakers from what they're sitting on.
Best Acoustic Absorbers
The s-Pods isolation feet are the TOP alternative to Platforms and Isolation Risers. It works with any brand of speakers (max 44lbs/4pcs) and is the perfect gift for any Hi-Fi enthusiast.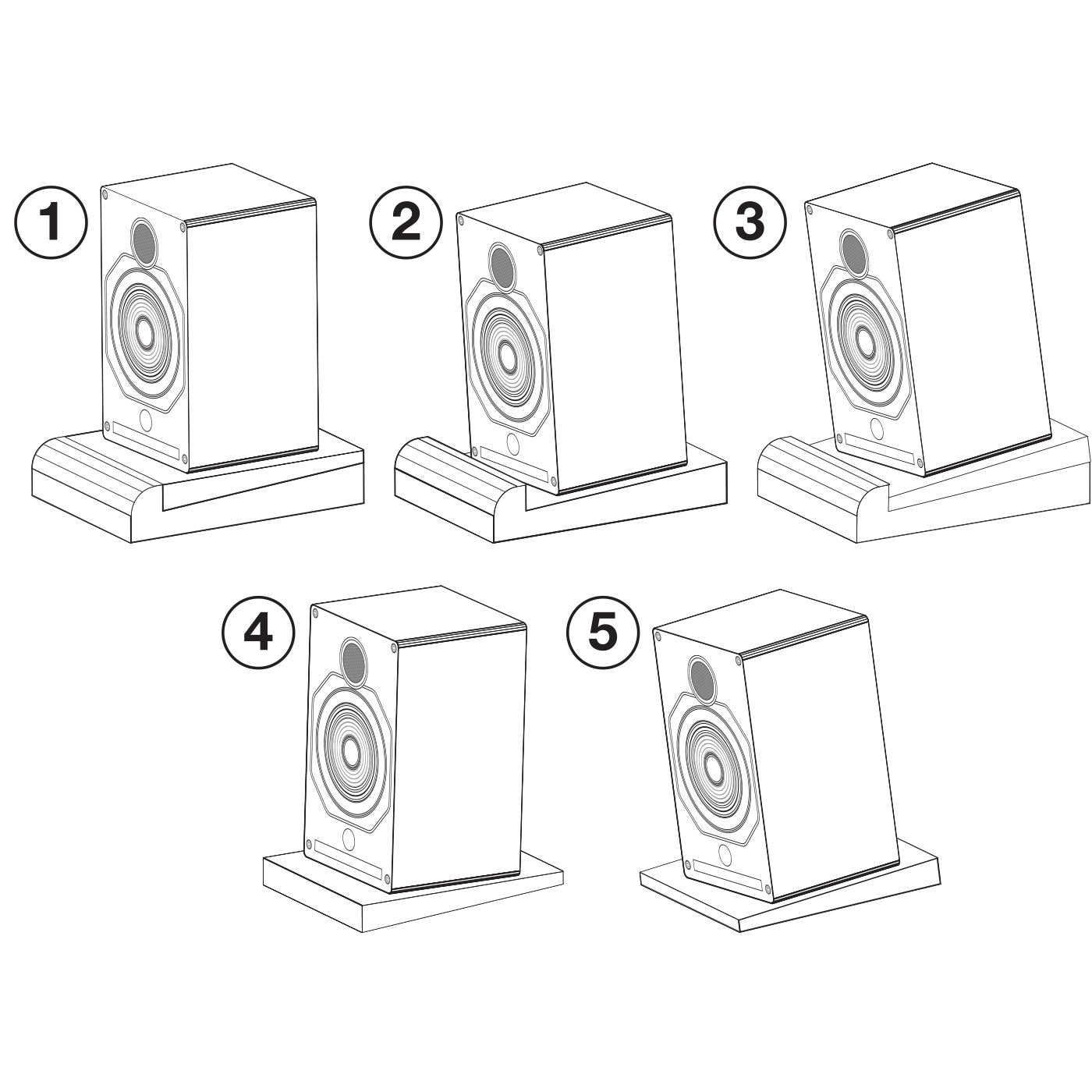 How to set up your studio monitors for the best user experience?
In a studio environment where you must mix and master your music, your monitor's optimal position is at ear height and should be facing you.
Using the Sound Addicted acoustic isolation pads, you can adjust the speaker's angle so that the sound will be directed to your ears depending on your sitting position.

Stay up-to-date
Blog posts
These isolation pads effectively dampen vibration from my Rokit5 Studio Monitors.
These are a great addition to my home studio!
These helped isolate my Yamaha HS5 monitors from my stands. Definitely helps reduce resonance between surfaces.
Love this. Using them underneath my studio monitors. They're firm and sturdy. Does the job well.
These are pretty solid, for foam. Use these under my center speaker and works great.
I actually noticed a nice difference when monitoring my mixes.